Reel Truth: Why Was My Film Not Selected?
Part 2
In the first portion of this article, I listed twelve factors programmers consider when selecting films for their events, and that the audience is key — programmers primarily select films that will entertain, challenge, and appeal to existing and new audiences. But there are other more "technical" considerations to factor into the decision-making process:
7. Does the film fit into the festival's schedule and time constraints?

8. Does the film play well with other films?

9. Does the film repeat the same story or theme told by other films?

10. How does the film fit into the overall zeitgeist of the festival?

11. Has the filmmaker been previously supported by the festival?

12. Does the applicant come across as smart, resourceful — and polite?
Some of these are in the direct control the filmmaker, while others are outside influences that can be minimized through strategic planning, and a bit of research.
Timing Truly is Everything
Timing is much more than the running time of your film, but let's start there. Is your film the right length? Every day, I am asked what the "right" length is for a short. The truth is that your film should be as long as you need to tell the story that you want to tell in the manner you feel is most reflective of your talent. That said, everyone has watched plenty of studio features with 10-minute plots wrapped around 90 minutes of fluff. As a shorts programmer, I have rarely watched a 20-minute short that needed all of that time. Yes, there are plenty of dramas with purposely measured pacing that require a longer running time, but the majority of films I review should take heed of the best piece of advice I received in film school: "At 13 minutes, you have a nice film. But at 9 minutes, it is spectacular." Purposeful brevity engages audiences from start to finish, clarifies your storytelling, and makes your film easier to fit into tight timeslots.
Short films are special in that they have the ability to start after the beginning, and end at the climax. If your characters are relatable and your dialogue true, there is no need for a set-up or an extended denouement. Shorts also do not require extensive opening credits (if Judi Dench is in your short, the audience will know when her face is on screen), or minutes of scrolling end credits. Extensive end credits for shorts are one of the biggest pet peeves of programmers — every second the audience is not fully engaged is an opportunity for them to shuffle in their seats, take a break, or even leave the theater. Make two edits of your short: a festival version with end credits that run no more than 50 seconds, and a filmmaker version with credits as long as you wish to thank every donor, location contact, and third cousin.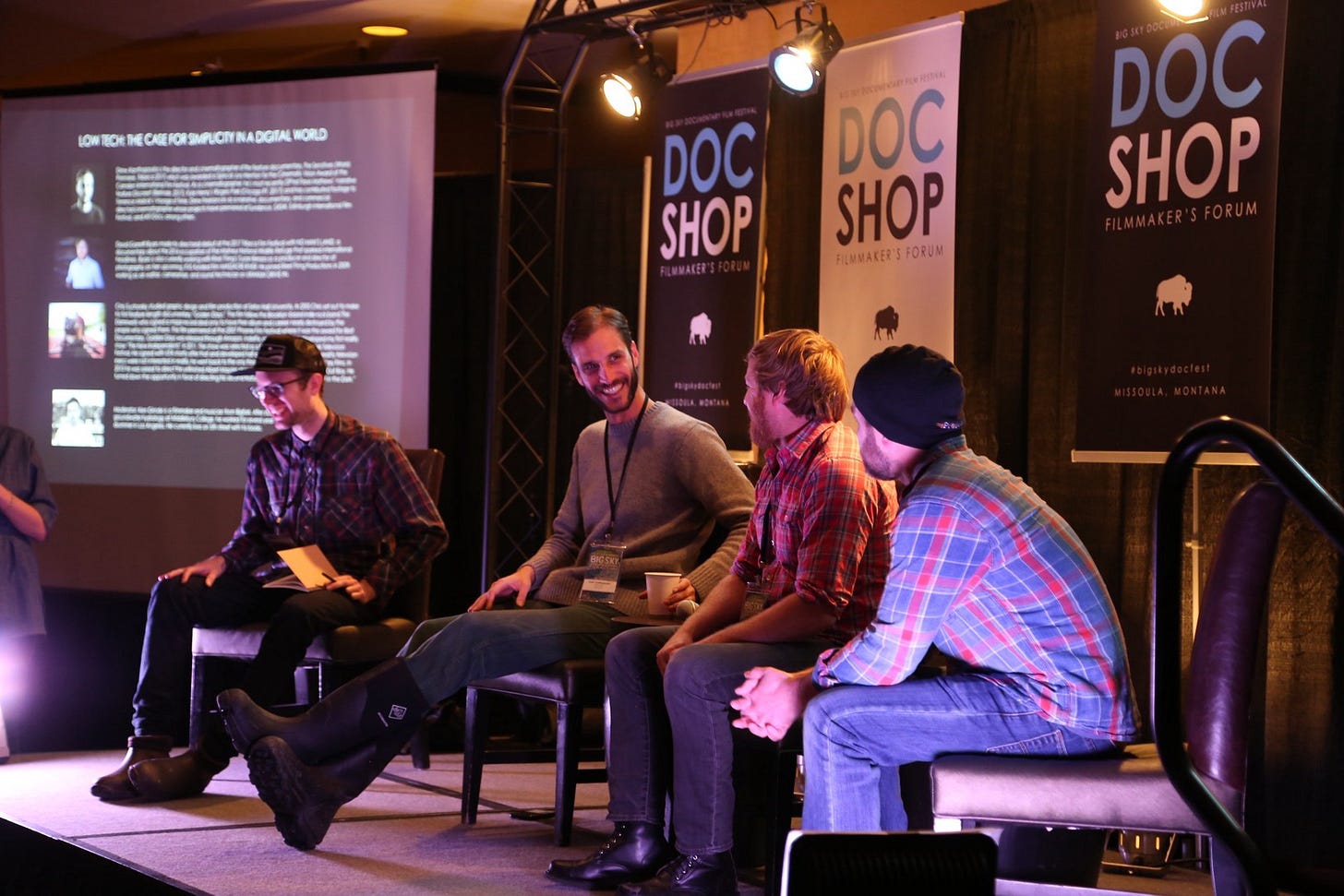 Film festivals run for a specific amount of days, and have limited access to venues during those days. Organizers know if audiences will attend early morning shows or screenings after ten o'clock in the evening. In a perfect world, festivals may be able to squeeze in four shows per screen per day, so for a 3-day, 2 screen festival, that means 24 slots. For fests that show a variety of programing, that usually translates to 12 features, 7 documentaries and 5 100-minute shorts blocks. Programming shorts blocks is truly an art: most organizers want to showcase as many styles, genres and local films as possible, aiming for between 7–10 shorts per show. A 30-minute short needs to be incredible to take the time in which two or three shorter films could screen. A two-hour-plus feature has to be extraordinary to eat into an already-tight schedule.
But timing also means that the story is appropriate for the present. Every programmed film adds to the overall zeitgeist — ideas prevalent to a time and place — of the festival. A reactionary political film may have lost its influence by the time the festival begins, or an important story may be more impactful in a future screening or festival. Astute programmers who really love a film but cannot fit it into this year's festival often ask filmmakers to consider submitting again for next year, or try to find a place for the film in their year-round programs.
Programmers also must consider which films play well with each other, and avoid repeating themes or storylines. Features can often be treated as islands — each stands alone — but for shorts, their ability to complement other selections is critical. Those programmed preceding features should relate to the main attraction's mood, story or theme, and those in blocks should fit within the programmer's expectations for the audience.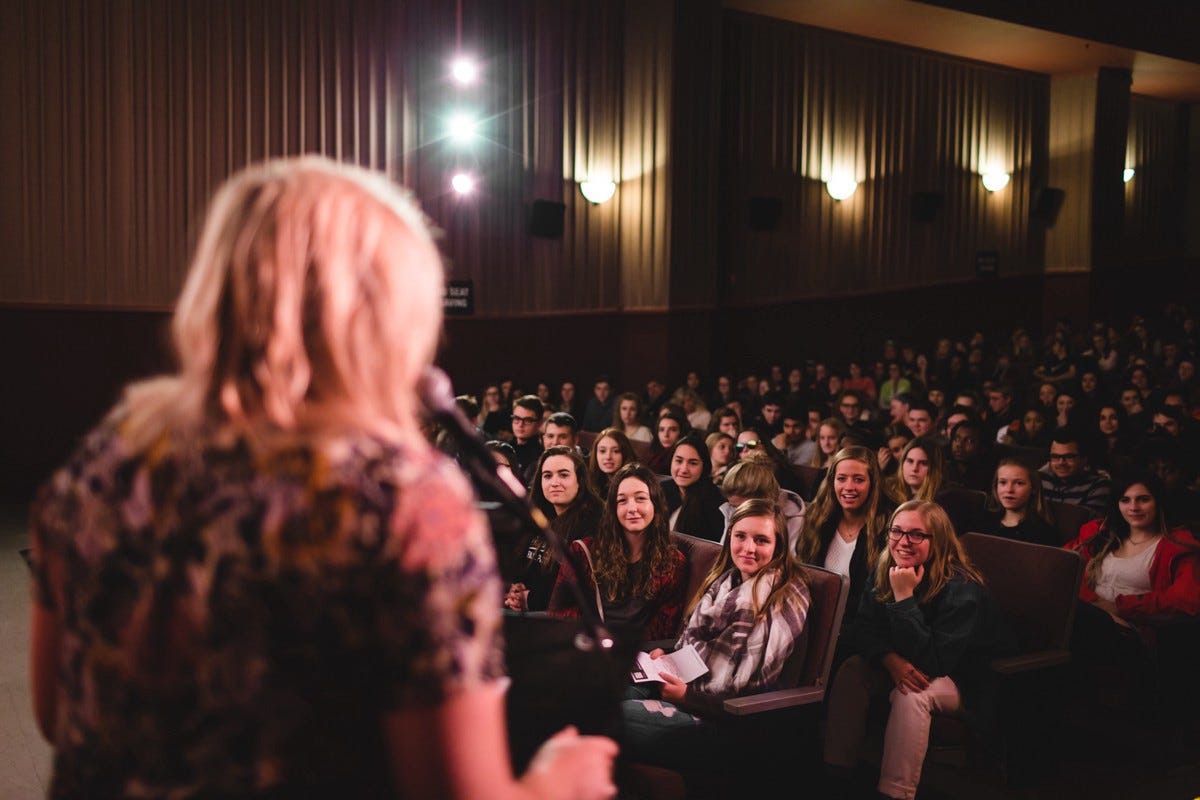 In addition to the overall mood of the showcase, programmers are aware of how many entries repeat the same basic plotline. Your "desperately looking for love" short may be passed on for a shorter version of a similar tale, or a longer one done in a cleverer manner.
Personally, I like to program shorts as a mixed-bag of dramas, comedies, animation and docs, interwoven to act as a feature, taking the audience on an emotional journey with highs and lows, familiarity and exposure to new ways of thinking. In crafting these showcases, more often than not, top-scoring films are cut to make way for others that best fit into the structure and overall emotion I am trying to present. No matter the programming style, all programmers create their shows with the same care and attention.
Familiarity Breeds Comfort
Festivals invest in people. Every film selected to screen at a festival or year-round program is an investment not only in the property, but also in the maker. Filmmakers who are fostered by the festival's educational programs or festival "alumni" are a known entity — usually folks that are liked and respected, and know the expectations of the event. With dozens of filmmakers in attendance, festival staff and audiences like to reconnect with "old friends." The festival's reward for this investment is seeing the filmmaker's path to future success and knowing that their small role helped. That's not to say that unknown talent is overlooked — quite the opposite. Discovering and fostering new talent not only raises the filmmaker, but the festival and programmer.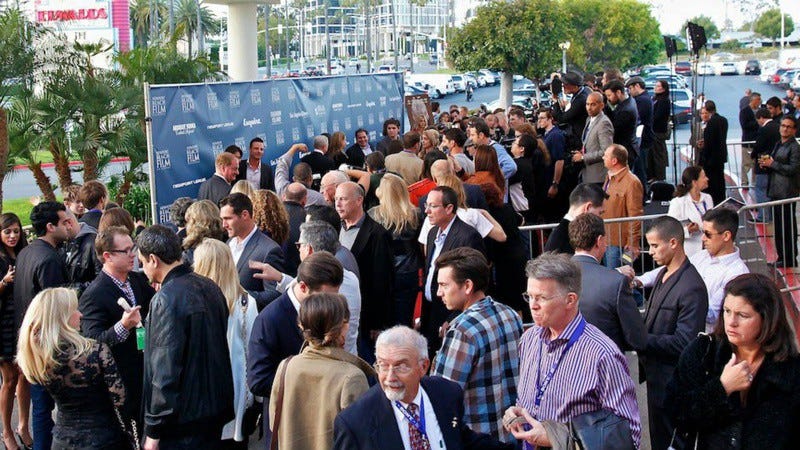 One last point: there is a difference between "famous" and infamous. Filmmakers with a reputation of respect and understanding are always welcome, while those who bad-mouth festivals, trash hotel rooms, and prove to be difficult to work with are often excluded from programming, no matter how good the film — and the reputation often precedes them.
So what can you do? Watch lots of films — the same types you want to make. Know what similar projects are in development or are on the festival circuit. Everything comes back into fashion, so hold on to good ideas that's time has yet to come. And above all, be a mensch, not a diva. A lot of knowledge and a little respect go a long way to your ultimate goal — a robust festival circuit that builds upon the success of your film's previous screenings, and the connections you make with other filmmakers.
Check out Part 1 of this article here.
You Have Questions — We Have Answers
Future installments of "Reel Truth" need your input to become a regularly-published advice column. Please send your questions about film festivals to ask@reelplan.com and I will respond to as many as I can over the next few months.
Jon Gann is a force in the film festival world, having created, consulted with, and fostered dozens of events around the globe. He has authored two books about festivals and programming available at festbooks.com, juried dozens of events worldwide, and has presented at over 120 universities, film organizations and film festivals worldwide. Jon is a founding Board Member of the Film Festival Alliance, and consults with both festivals and filmmakers through his firm, reelplan.com.